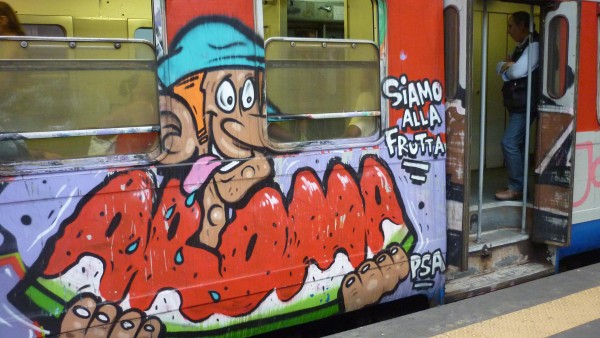 Naples is an uncommonly interesting place. I had only three days to navigate its hilly, winding alleys. Thanks To Zu Toni I had already eaten spaghetti con vongole [a good omen, but that's another story] and deep fried pizza. So I felt as if I had done the gastronomic thing.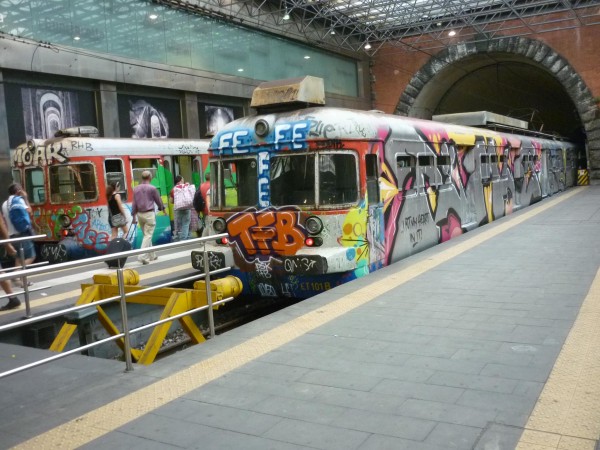 On day two I stumble across a visual treasure trove of train graffiti, just near where I am staying (the remarkable Casa Corragio). MonteSanto has an underground station, an overground station, and a funicular railway [look it up!]. The overground service, called  Ferrovia Cumana, runs wonderfully rickety trains out to the beaches were Neapolitans can attempt to escape the heat. Outside the station Indians sell groceries, Cape Verdians prop up the bar drinking beer and uniformed carabinieri sip coffee and watch the world go by. It's a terrific spot. Passing traffic consists of whole families stacked onto a scooter, or solo children on motorbikes. No one is wearing a helmet. Inside the pizzeria there is only one God and there is a framed photo of him above the counter. His name is Diego Maradona.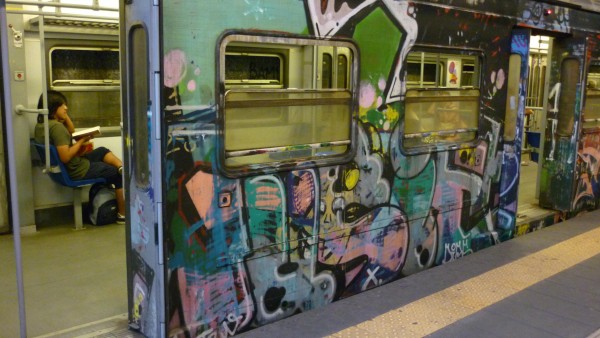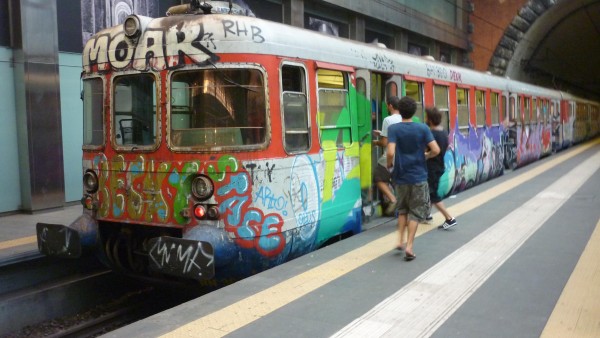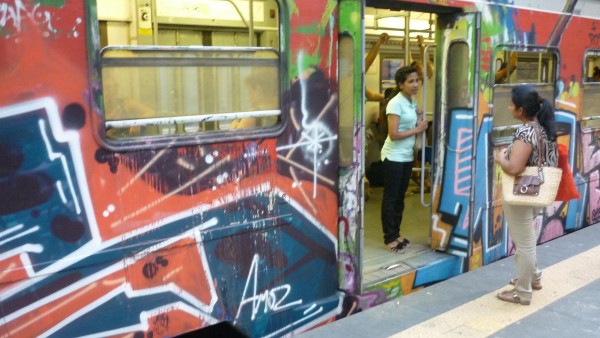 The trains in the station look as if they have just returned from an internship at an Indian holi festival. The sides, backs fronts, tops – probably the bottoms as well – are caked in layer upon layer of paint. Pink over silver over black under green smudging into yellow and white, blue or orange. I take one without knowing where it or I are going. Signatures, letters, symbols and words fly by in a thunder of noise and colour. The modest trains only have six doors and two cars each but to me they are Chinese dragons in full flight. People step on and off like human inhabitants of a Roger Rabbit universe.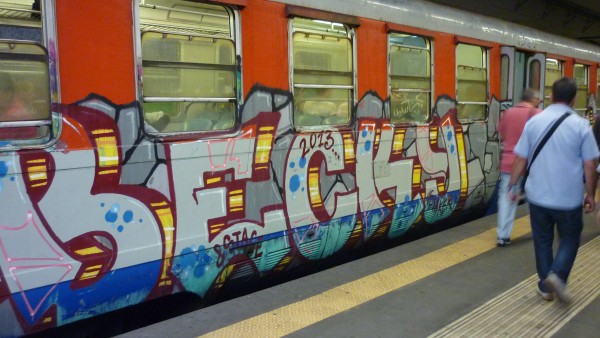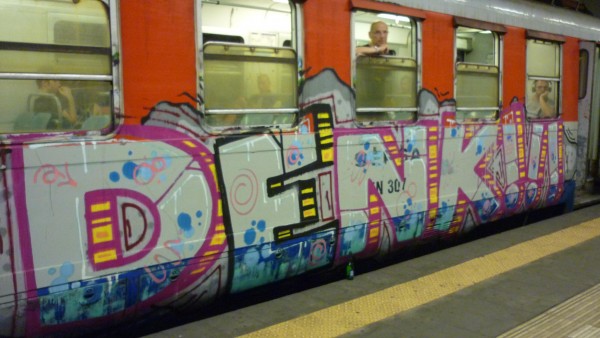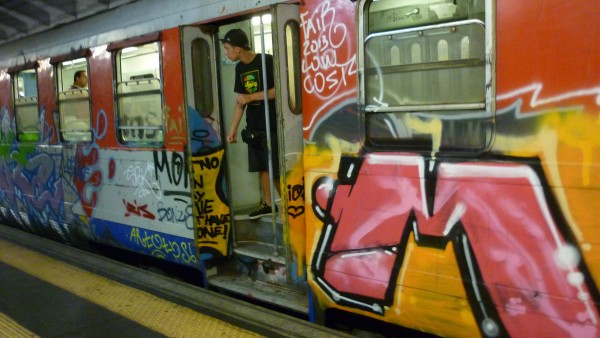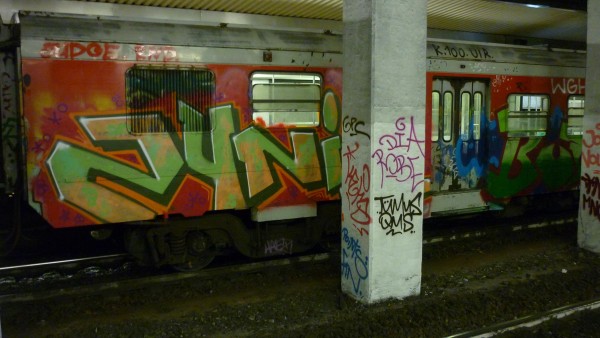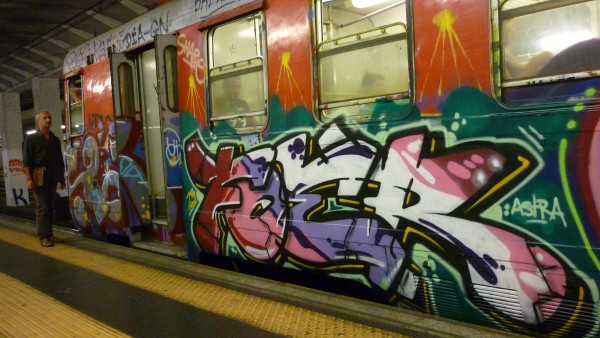 On day three I spent my free time sweatily tracking down a Caravaggio painting. Eventually I arrived, paid ten Euros, squinted dutifully at it for twenty minutes and that was that. When I left Naples I felt a sense of loss. When I go back I'm sure the Caravaggio will still be there. The technicolour festival of the Ferrovia Cumana, maybe not. Because graffiti is just a moment in time and space. When it's gone it's gone.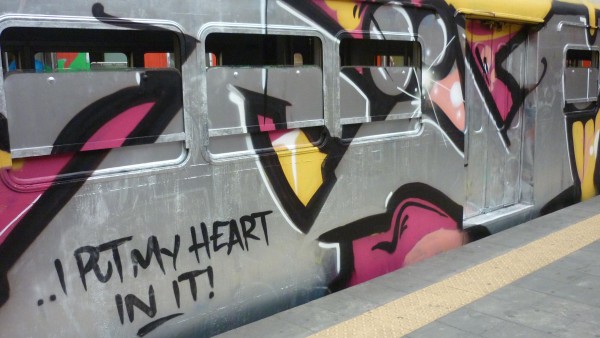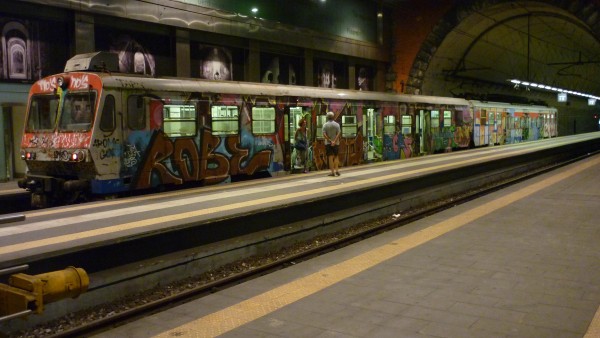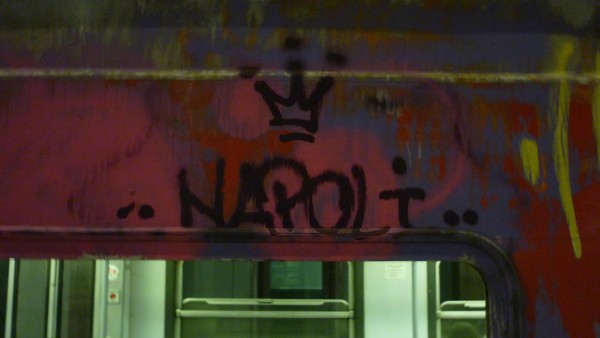 Grazie Tony, Costanza e tutti gli amici Casa Coraggio. Ci vediamo prossimamente!