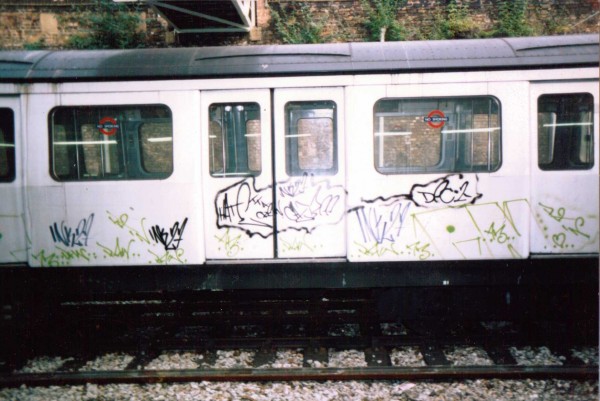 1986: Hate, Ink 27, Pain 73 (Foam) and Cazbee. West London Pioneers. Laid up at Edgware Road
In 1982 I took a subway journey in New York City. My mother's hand closed tightly on mine, her step quickened. She was scared. Then there were the trains. Covered inside and outside, as if by one mysterious superhuman hand. The writing obeyed no rule or pattern I had ever encountered. I asked her why, but my voice was lost in her fear and the thunder and rumble of the system.
1987: Flo 2 and Snatch on the ledge at Royal Oak
I grew up in Ladbroke Grove, the birthplace of graffiti in the UK. The Westway provided unlimited concrete canvass. The first piece in London was painted there, by Futura 2000, who made a rap track with locals The Clash. Henry Chalfant took the iconic picture of the nascent London graffiti scene yards away on the Westbourne Park footbridge.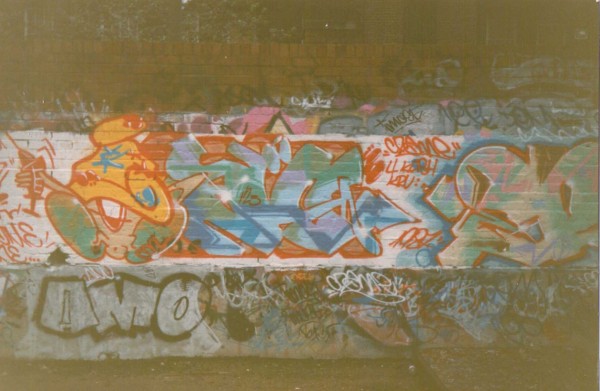 1987: Crame (Just 12, WozDoz, Demo, Cade) at Latimer Road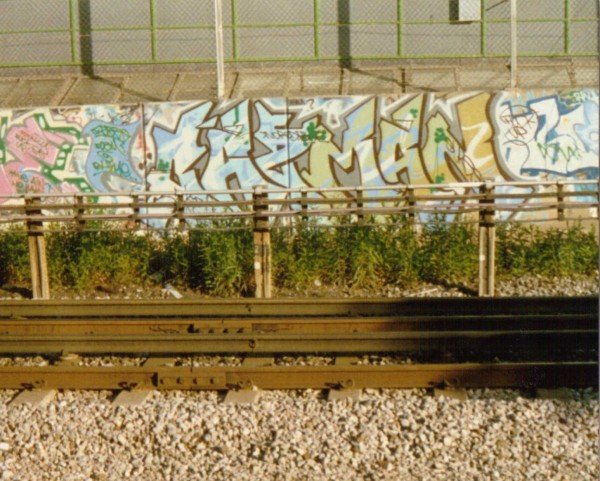 1988: Cazman by Cazbee at Westbourne Park
I was incompetent with paint and pens, slow to learn and bad at art. So I took photos. Graffiti was all around me, and growing in quality and quantity. My daily return journey to school offered me the opportunity to learn about everyone who was writing their names, how old they were, where they came from. The trains were a bulletin board; every journey, an adventure of discovery.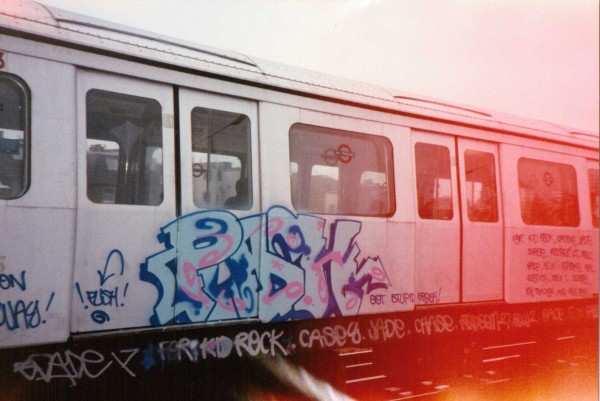 1989: Westward Ho! Push from East London rolls out of Ladbroke Grove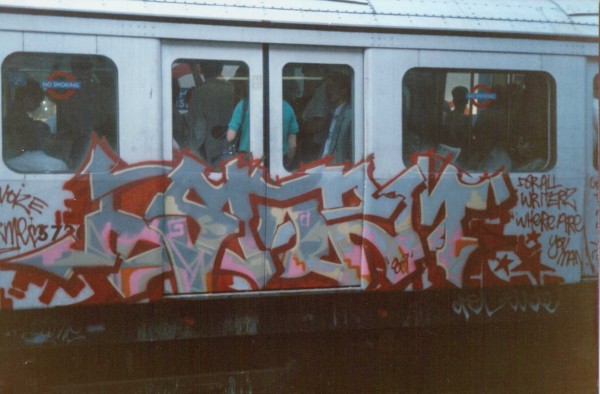 1989: Storm by Prime at Edgware Road
For those who participated, the inner stains remain indelible. Middle-aged men with children and jobs use their graffiti names on Facebook. Some moved on, some stayed involved. Some even manufacture and market their own paint, which they sell in their own shops. Using such paint, a new generation films itself in action, and posts the results to the internet. The act was once carried out in secrecy, with only the work remaining to be seen. Today graffiti is removed so quickly, all that remains is the act itself.
Tags: graffiti, ladbroke grove, west london