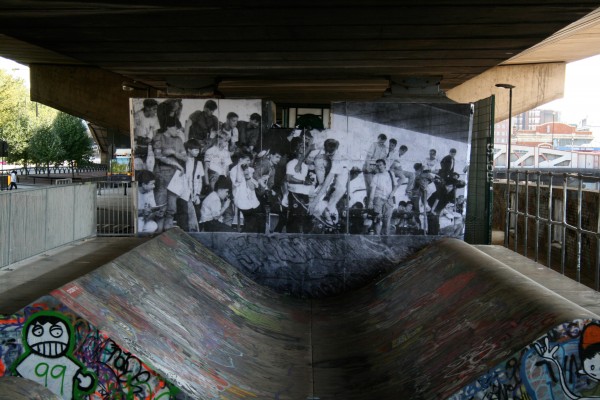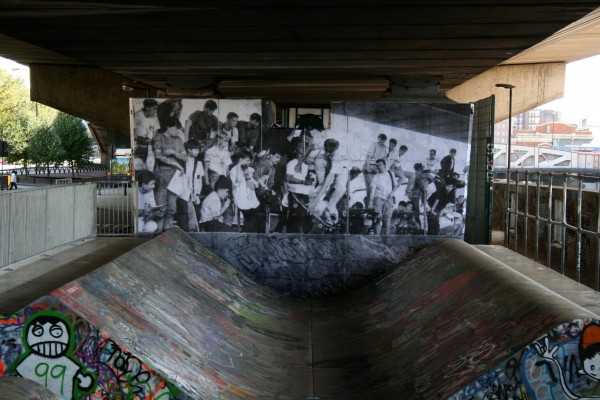 In London is a place that has the mysterious name of Meanwhile 2. It is a concrete ditch and skatepark that has been skated by Londoners and visitors since it was created at the end of the 1970s. Tucked away under the  underbelly of an overhead motorway and looking over a central railway link into West London, this graffiti strewn playground is a far cry from the sanitised modern pay-to-skate Playstation park up the road.
During the 1980s Meanwhile 2 was where indie skate heads and inner city urban youth confraternised and fought under the rumble of the traffic overhead and the whistle and roar of the trains alongside. Pioneer west London graffiti writers such as Cazbee and Foam passed by, while the authors of fanzines such as Skate Muties from the 5th Dimension (from Bristol) and members of pioneer UK skate band The Stupids from Ipswich ate chips and fell off their boards.
In the middle of all this a UK based American called Steve Wiltshire put on competitions called The Smell of Death, events that united the various tribes under the banner of skateboarding, beer and a punk soundtrack that was not to everyone's taste. In September 2009 a photograph of a Smell of Death competition from 1986, covering an entire pillar of the Westway,  mysteriously appeared at Meanwhile 2.
October 2009: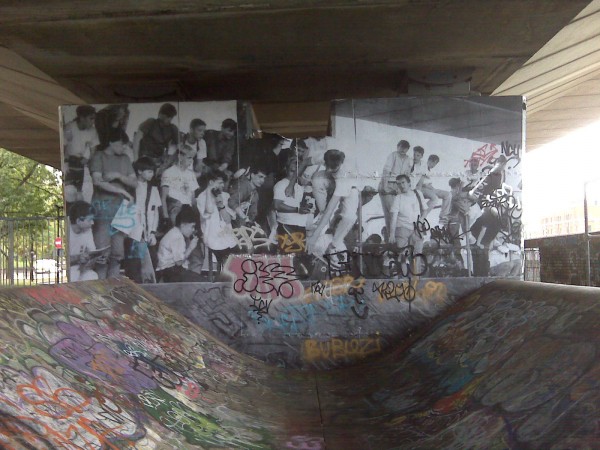 January 2010: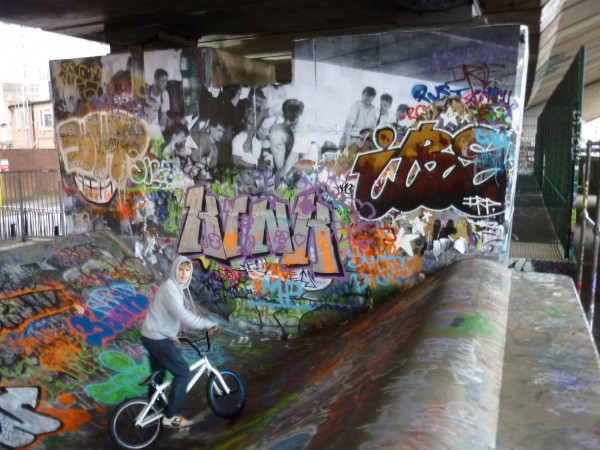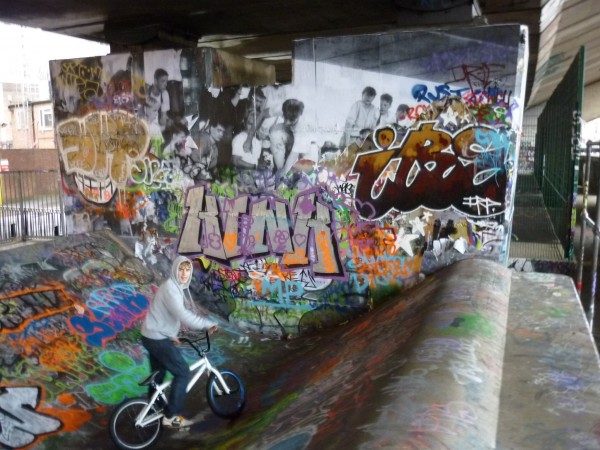 May 2010: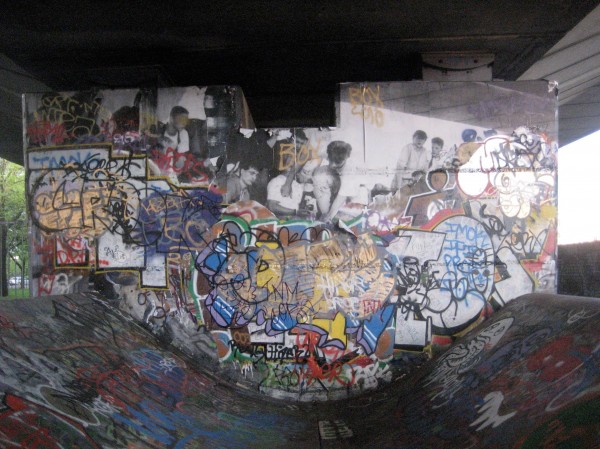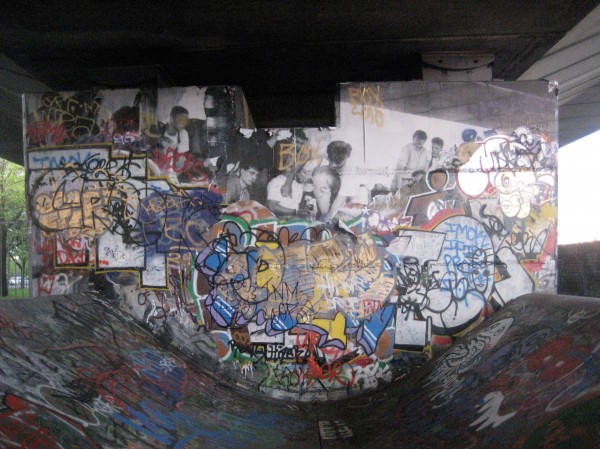 [Original photo: Michael J Wilson]
Tags: ladbroke grove, london, meanwhile 2, skateboard, smell of death