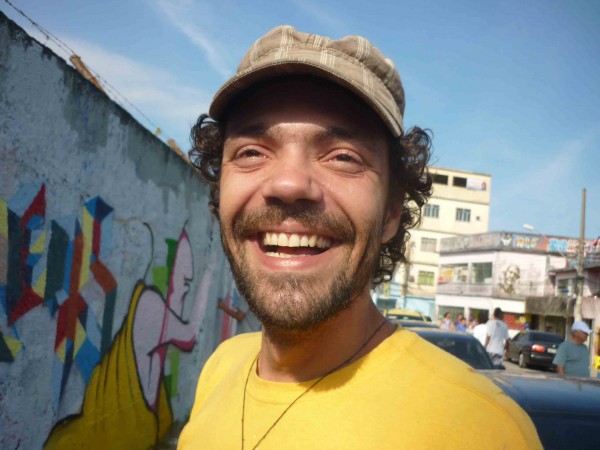 After one of the worst, most tense weeks in recent years, Rio de Janeiro breathed a sigh of relief when police and troops took over the huge Complexo do Alemão favela complex without a confrontation on Sunday morning. What was needed was a respite from the stress and media overload of police, tanks, dumb reporters in flak jackets and images of burning vehicles.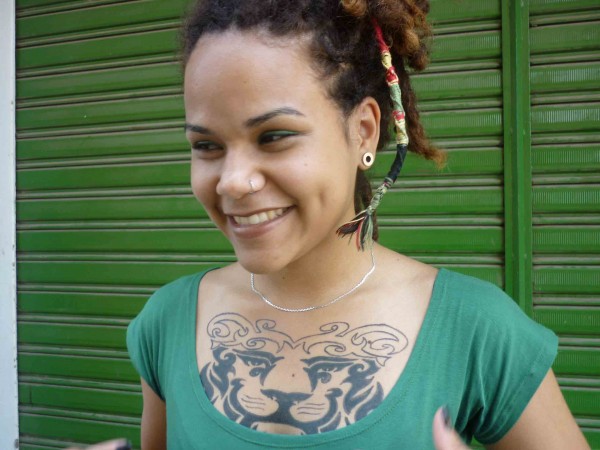 So I headed down with MC and radio producer Sistah to the  Meeting of Favelas Brazil's number one favela graffiti jam that unites writers, artists, friends and rappers from across the city and even the country.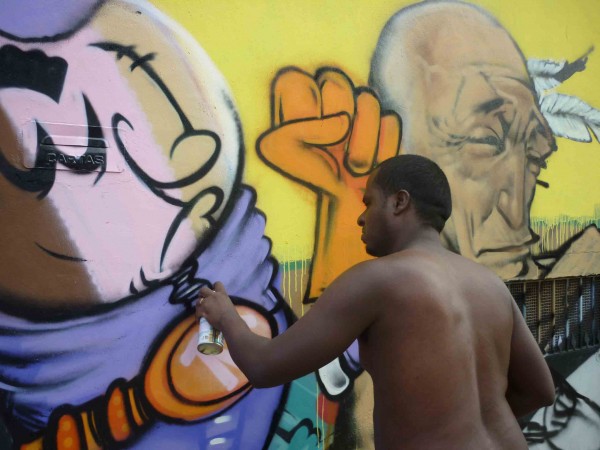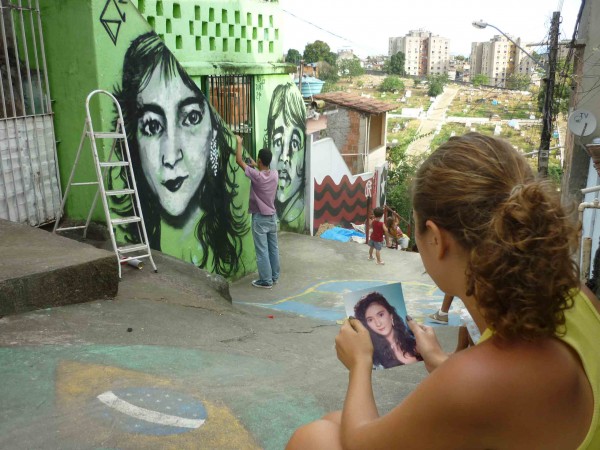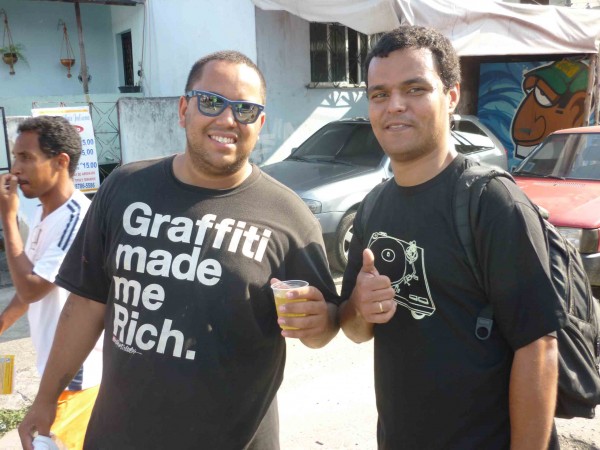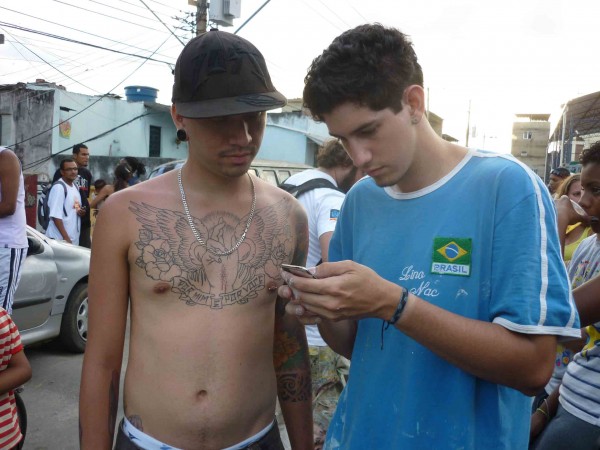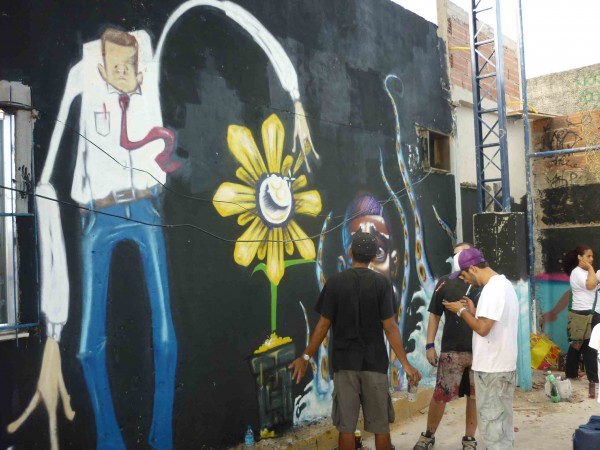 Meeting of Favelas is in its 5th edition and always takes place in Vila Operária in Caxias in the Baixada Fluminense district. The community was full of artists painting along the steep streets and in a football court. All an artist has to do is get permission from the house owner and they can paint.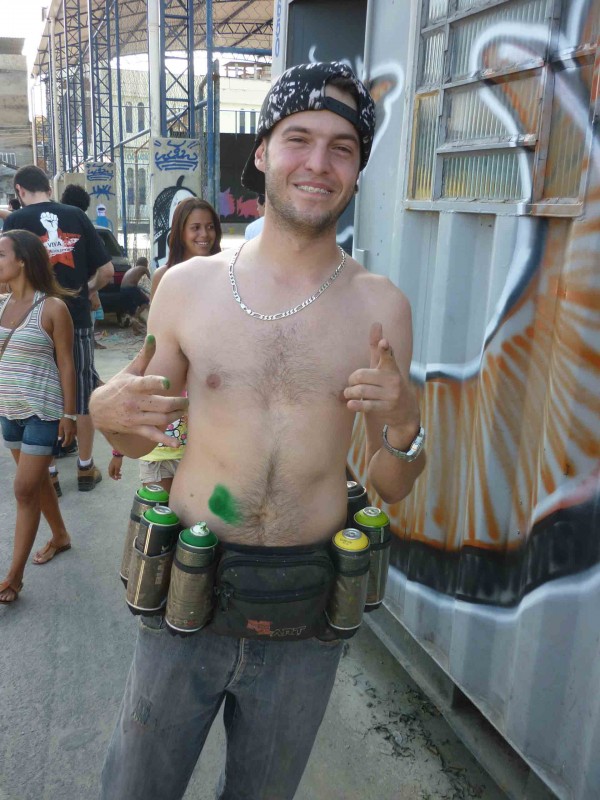 As ever the favela showed that it has a form of lifestyle that has much to offer. Music and entertainment was provided courtesy of the DJs and presenters of the Batalha do Real, Rio's traditional and best MC battle event. Rio smiles again! Thank you to organiser Kajaman and his team and of course the people and house owners of Vila Operária who gave over their houses for this public art event!!